The Perl programming language is commonly used for file processing. This free online course will teach you about the various concepts used to manipulate Perl codes. You will learn how to use string functions, lists, conditional statements, different types of loops as well as subroutines. You will also learn about literals and variables in Perl. This course is useful in developing error-free programs, graphical user interfaces or managing data.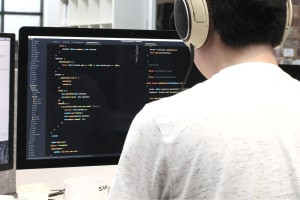 Duration

4-5 Hours

Accreditation

CPD
Description
The fundamentals of Perl programming is a free online course that has been specially prepared to give you a comprehensive guide on the various concepts used to manipulate Perl codes. Before creating Perl scripts, it is important to understand the various functionalities Perl provides and identify the correct version of Perl to install. This course will take you through a brief history of Perl programming language, the different versions of Perl and reasons why Perl language should be used. This course introduces you to how Perl stores variables, the types of variables and variable interpolation. Have you considered formatting text in your codes such that it suits your needs? This course will teach you how to use string functions to change the case of text, explore escape characters and make a number of strings into a single string. It illustrates the various syntax types for initializing and manipulating these variables and string functions. You will have a whole lot of debugging to do if you do not enlighten yourself on coding with Perl.
If you want to know how to create, add and remove items from a list using specific keywords, then you should complete this course. You will be able to differentiate between lists and arrays, sort arrays, and use the maximum element to find the number of items contained in a list. Also, this course will help you test for files using file test operators as well as get information about an already existing file using file handles. Do you know that it is possible to show Perl how to make choices? This course explores the various conditional statements in Perl, such as "elsif" and "if". It also analyzes Boolean logic and explores ways in which your codes can be made efficient by executing the right codes. This course explains in detail command line inputs. If you have struggled with differentiating the Perl syntaxes for carrying out various functionalities across the language, then this course is for you.
Furthermore, you will also learn about using loops to iterate a collection of items, conditional logic circuits as well as how to move around a loop. This course will take you through setting up, creating and invoking subroutines. You will also learn to detect "undef" in Perl. If you are familiar with other programming languages or have very little programming experience, taking this course on Perl fundamentals can have you writing useful and error-free programs in a very short time. This course will explain in detail literals and metacharacters. You will be able to match a set of characters, range digits, regular expressions, negate ranges and identify the patterns provided by Perl. 'Perl Fundamentals' will be of great interest to students, researchers and anyone with an interest in creating programs using Perl language. So, register for this course and start your next learning journey today.
Start Course Now