NIST - Cyber Security Framework (CSF) Foundation
Study the principles, foundations, impact and implementation of the NIST Cybersecurity Framework in this free course.
Publisher:

Exoexcellence Consultants
The National Institute of Standards and Technology (NIST) is a physical sciences laboratory and a non-regulatory agency of the US Department of Commerce. In this free online course, you will learn about NIST's Cybersecurity Framework (CSF) and understand its impact on the industry. You will also study NIST's SP 800-53, a catalogue of security and privacy controls for all US federal information systems outside national security.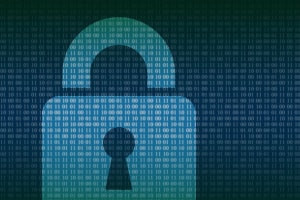 Duration

3-4 Hours

Accreditation

CPD
Description
This free online course will introduce you to the NIST Cybersecurity Framework (CSF). You will learn the scope and purpose of this framework, including its core functions, categories, sub-categories, implementation tiers, profiles and components. The course material explains its five main functions along with their referencing codes: Identify Organization's context (ID), Protect Organization's assets (PR), Detect business anomalies (DE), Respond to incidents (RS), and Recover from incidents (RC). Next, each function is explained with its key areas as identified by the CSF; for instance, the ID function is elaborated on in specific categories such as relevant assets, business environment, governance framework, threats and vulnerabilities, risk management strategy and strategy for supply chains.
Similarly, the PR function is specified in categories such as protecting assets by managing access, awareness, data security, information, maintenance and technologies. The DE function of detecting anomalies is further explained by analyzing events, monitoring systems and maintaining processes. You will then examine how the RS function areas respond to incidents by controlling steps, coordinating actions, analyzing the situation, mitigating the damage and making improvements. Finally, the RC function is demonstrated in specific domains such as recovering from incidents by also controlling steps, making improvements and coordinating activities.
You will also learn the CSF's design intention and how it has revolutionized industries in the US that are using it. The course breaks down how organizations implement the framework step by step. Lastly, you will be introduced to another important NIST special publication called 'SP 800-53' and why it was created. This free online course will provide you with the relevant knowledge regarding the NIST CSF in the easiest way possible. If you want to investigate the NIST Cybersecurity Framework, how it is implemented, its impact, and its functions, then this course will be of great use to you.
Start Course Now