Mindfulness for the Modern World
In this free online course, learn to achieve mindfulness with the help of yoga, meditation & the Selfie Speak Program
Publisher:

TJ Walker
In this course developed by expert TJ Walker, you will learn his innovative techniques using cell phone technology to lead a more mindful life. This course will help you understand what mindfulness is and its benefits. It is beneficial if you're easily distracted, check your email too much, or are obsessed with news and social media. Sign up now if you'd like to be more present and leave the distractions behind!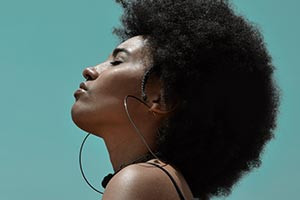 Duration

1.5-3 Hours

Accreditation

CPD
Description
Would you like to be more present? Would you like to achieve a state of mindfulness more often instead of constantly fretting over the past or the future? In this free online course, personal development expert TJ Walker will show you his innovative techniques to lead a more mindful life. We will study the benefits of the mindful brain and how you practice mindfulness in your life. We will also take a look at how to stop multitasking and increase your focus on work. In addition to this, we will learn the steps to deprogramming your negative thinking. This course will help you identify the problems and reasons for distractions you face because of the overabundance of technology and media in this day and age.
We will guide you through the characteristics of mindfulness in detail. You will learn how to develop a mindful approach to your cell phone and an easy alternative to yoga to improve your mindfulness. We will also study how to create your own Selfie Speak Program to help you reprogram your brain and improve your mindfulness. In addition to this, we will look at the benefits of sports in mindfulness and how it can help you boost your focus on your daily tasks. We will show you how to integrate mindfulness into all aspects of your life. If you're addicted to news, you'll learn why it's not conducive to mindfulness. This course will help you overcome this addiction. You will also learn to ditch your alarm clock and still sleep the required amount of time your body needs.
This course is all about how you should practice mindfulness in your life. It provides practical tips to help you organize your life, such as eating healthy food, exercise, and sports activities. We will also discuss why it is important for you to say no to other people's demands. You will study the importance of purpose in life and the most effective ways of organizing your life. Furthermore, this topic will explain how to increase your focus and limit your social media usage. If you are ready to start getting more mindful moments out of life daily, then sign up for this mindfulness course now!
Start Course Now