Master the Art of Building Self-Discipline
Learn how self-control, willpower and healthy habits contribute to building self-discipline in this free online course.
Publisher:

Martin Meadows
It is time to take control of your life and discover what it takes to be self-disciplined if you're easily distracted, tempted, or fatigued. This free online self-discipline course will provide you with practical advice based on real-world research. You will start by learning about habits, their components, and how to establish new ones successfully as well as the frequent cognitive biases that prevent you from achieving your objectives.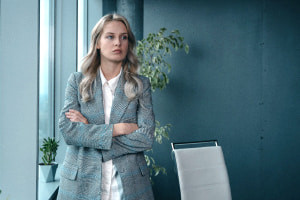 Duration

1.5-3 Hours

Accreditation

CPD
Description
Long-term success necessitates the development of self-discipline. Lack of self-discipline could be the reason you aren't achieving your objectives and this self-discipline training course begins with an introduction to the concept of habit, its components, and the importance of forming new behaviours. You will learn how to figure out your "why" and how to express it clearly in the world. You will also discover why thinking and being self-aware of your thoughts and behaviours are critical to achieving your self-discipline objectives.
The following section explains how hormones can either be your friend or your enemy. This part of the course will have you study the ways to improve your willpower and understand basic cognitive biases that keep you from becoming self-disciplined. The next part of the course will have you learning motivation and the many ways of fine-tuning and correcting your performance when confronted with challenges.
Above all, due to the practical nature of the content, you will be ready to act immediately and implement the techniques once you have completed the course. There are some pragmatic snippets and tricks that are sprinkled throughout this motivation training and enrolling in this course will guide you on your path to becoming a successful, new you in no time. You will be helped to create new, healthy habits and make them part of who you are so they become second-nature.
Start Course Now