Introduction to iOS app development, Xcode and Interface Builder
Learn how to create adaptive user interfaces for iOS apps using Xcode with this free online app development course.
Publisher:

Devslopes
This free online iOS app development course will teach absolute beginners about iOS app development, creating interfaces, and the Xcode environment. You will learn how to create adaptive, robust user interfaces for iOS applications as well as adaptive interface design through Xcode. You will also study how you can add sound and animations to your application, all through easy to understand, practical, and useful examples.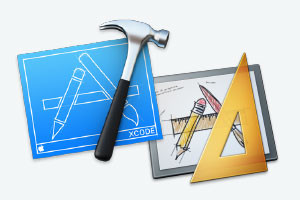 Duration

3-4 Hours

Accreditation

CPD
Description
This course demonstrates exactly how to setup and begin developing iOS applications in Xcode. The course provides a foundation to learners beginning iOS and user interface development. Learners will study how to begin creating robust, adaptive interfaces for iOS applications with graphics, sound and animation.
The course begins by covering how to setup and install Xcode, the iOS development environment, and continues by diving in to topics such as Interface builder, IBOutlets, IBActions, frames, auto layout and creating adaptive designs that work on both iPhone and iPad.
This course lays a perfect foundation for exploring iOS development in more depth. If you're interested in iOS app development or UI as a potential career, or if you're an IT professional seeking to learn a new skill then this course is an ideal starting point. With this course, the topics are explained clearly and concisely in just 3 hours. Start this course today and learn the valuable skill of iOS application development.
Start Course Now