Introduction to Ethnography
This free online course teaches you the core elements of ethnography like 'the other' and research methodologies..
Publisher:

NPTEL
Ethnography is the study of people and their interactions within their environment. In this free online course, you will be introduced to some of the fundamental elements of this field, including the notion of 'the other' and 'othering', specific ethnographic processes and different research methodologies and their limitations.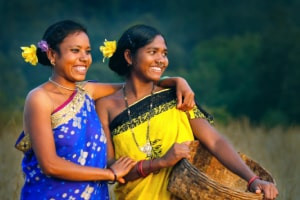 Duration

3-4 Hours

Accreditation

CPD
Description
This course begins by taking you through the terminology that is used in the field of ethnography. You will learn about the concept of 'the other', the notion of 'othering' and why they are important to consider when doing ethnographic research. You will also study differing ideas of 'reality' and how they affect people's perceptions of the world, including your own perception of your study.
Next, the material moves on to introducing the ethnographic process. You will grapple with understanding the underlying principles of the process, which enables a better understanding of the research. The process also looks at ways of engaging with the study participants in their context, which helps to better observe and analyse their behaviour. At this point, you will be taught about ethnography as a 'product' as well as a 'process', looking at the fundamental concepts that make up the structure of ethnographic research.
Finally, the course looks at research design. It introduces the 'research question' and describes its importance as a guide for the rest of your research operations and methods. You will analyze the nature of knowledge, which you are seeking, along with the necessary tools and methods to use in order to access this knowledge. The course also looks at accessing existing knowledge in order to aid your research, and at designing effective fieldwork. Lastly, it shows you how these elements are applied in real case studies and highlights the importance of othering, proper interview techniques and thorough research design.
Start Course Now