Goal Setting: The Ultimate Guide to Set, Plan & Achieve Your Goals
Learn how to set goals and successfully achieve them with this goal setting and -planning free online course.
Publisher:

Driven By... Co.
This free online course discusses why goals are important and the impact that they have on your life, with an overview of the process of the Goal Funnel Model, how to write goal statements using the SMART method, and building an action plan and efficient schedule. With these valuable lessons, you will be able to achieve the results you want when it comes to business-, career-, relationship-, education-, and personal development goals.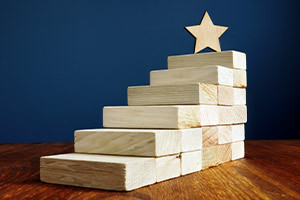 Duration

1.5-3 Hours

Accreditation

CPD
Description
Learning motivation and discipline are keys to success and this free online course will show you how to set clear goals and create a realistic plan that you can stick to in order to achieve your objectives. This goal setting guide begins with discussing why goals are important and their impact on your life, followed by an overview of the process of objective achievement with the Goal Funnel Model, and how to set SMART goals. Using the SMART method ensures that your targets are Specific, Measurable, Achievable, Realistic, and Time-Based. Setting intentions with the SMART strategy increases the efficiency of the goal-setting process and improves the likelihood that you will accomplish your mission. Understanding the significance of goals and how to achieve them is critical to creating a process for productivity and progress in your life. Without an organized system in place, as you work towards achieving your objectives, you will often overlook inefficiencies in your habits, actions and schedule.
With a strong foundation in goal setting, this free online goal setting course will lead you through an effective planning process that takes your ambitions from dreams and ideas to a functional and efficient schedule that you can follow. Beginning with scheduling the deadlines for your targets, followed by smaller milestones and your daily and weekly tasks, this will allow you to allocate your time and optimize your calendar. This course will look at different aspects of committing to your intentions on a deeper level, including aligning your identity with your goals by focusing on the qualities of a person that achieves the tasks they set themselves. Using the "Be, Do, Have" process, this content helps you determine the person you need to 'be' in order to develop the mindset and motivation to carry out the action you need to 'do' to get the results you want to 'have'. This course also provides practical strategies, including time blocking and maintaining a progress tracker to help maintain your focus and prepare for potential obstacles or distractions.
As part of your personal development journey, working on any objectives in life, whether related to finance, business, relationships, education or health, optimizing your goal setting process will help you find success and take charge of your life. Setting intentions and achieving them is all part of the process of learning how to set goals which can be challenging yet exciting and rewarding. It empowers you to have the confidence to visualize and create your life with purpose. Goal setting, planning and execution are important skills that can be applied to many areas of your life, including your professional and personal life. This course will teach you the critical components of establishing clear and specific goals and building an action plan that will lead you to achieve them. It's time to stop feeling overwhelmed and left behind by the daily routine of your life, and enrolling in this course will help you learn the skills that will have a positive impact on your life.
Start Course Now