Basics of Programmatic Advertising Strategies
This free online course examines the programmatic advertising process, pricing and how mobile heading bidding works.
Publisher:

AdCoach
Fundamentals of Programmatic Advertising Strategies is a free online digital advertising certification on programmatic advertising which analyzes all the different parts of advertising. You will refine your knowledge of digital advertising by learning all about the common pricing models, ad units, how advertisers use ads to decide which inventory to buy, data, ad targeting, mobile heading bidding as well as Data Manager Platforms (DMPs).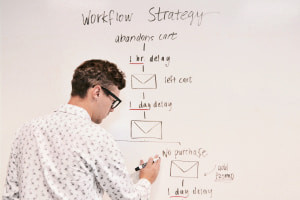 Duration

3-4 Hours

Accreditation

CPD
Description
In the US, 85% of digital display advertising spending was transacted through programmatic technology in 2020. This free online course will teach you how to place digital ads that offers a smarter, faster alternative to manual digital advertising. Both publishers and advertisers may find themselves struggling with the management of ad space, while manually negotiating the sale and purchase of ads is a time-consuming process. Everything from setting up programmatic advertising to data targeting and Data Manager Platform DMPs are covered in this digital marketing course. Programmatic advertising helps connect publishers - those who have websites with ad space (ad inventory) to sell - and advertisers - those who want to buy that ad space, to promote their brand and some other key themes which are covered includes how advertisers use ads to decide which inventory to buy, how to discover data that has been sent and received, and common pricing models and ad units.
Programmatic advertising has revolutionized the way we buy and sell inventory and is now a critical component of any marketer's overall strategy. Traditional media buying involves a lot of menial tasks and manual labor, from requests-for-proposals (RFPs) to negotiations and manual insertions of the orders (IOs). All of this creates a workflow that is slow and inefficient by today's standards. This course offers a more efficient alternative, making ad buying quicker (and consequently cheaper) by removing people from the laborious and repetitive parts of that process. When looking to buy media with a large-scale audience base, real-time bidding (RTB) can be a smart, cost-effective option. Your learning explores the difference between programmatic and real-time bidding, programmatic integration types connecting supply to demand, reporting metrics, and the various ways to buy and sell inventory such as auctioning. Programmatic advertising should align with what you understand about your app or website's user funnel - this includes where users churn, why they return and who you should be retargeting. In this module you will cover what header bidding is, the process for desktop and mobile as well as how publishers can increase their income by increasing the competition. 
Understanding how programmatic advertising works and ways it can optimize the path to purchase, is an important step in utilizing this method of purchasing inventory. This advertising certification explains the traditional waterfalls, provides a step-by-step guide on the waterfall process and how advertising helps producers or companies know more about what their competitors are doing in order to be more competitive in the market. This course will benefit any digital marketing professional such as those in copywriting, brand influencing, graphic and advertising designing as well as those wanting to use the efficiency and effectiveness of programmatic advertising to promote their business.
Start Course Now