English Literature: Romantic Poetry and Literature
Free online course on English literature of the Romantic period and its aesthetics, politics, concerns and anxieties.
Publisher:

NPTEL
English literature of the Romantic period and its employment of aesthetics, politics and Orientalism is the focus of this free online course. Learn about the approaches used by the Romantic authors like Wordsworth, Shelley and John Clare to further your understanding of the history of English literature and deepen your knowledge of literary criticism.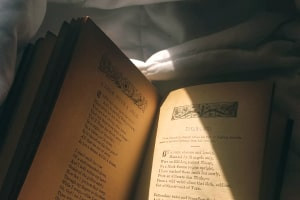 Duration

4-5 Hours

Accreditation

CPD
Description
This free online course in English literature of the Romantic period helps you learn about the aesthetics, politics, concerns and anxieties of Romantic authors. You will understand not only the key aesthetic strategies employed by the Romantics in both art and literature, but also the politics of those aesthetics. You will see how the politics of the period - including imperialism, race, class, gender, slavery and environmentalism - are reflected in the poetry of William Wordsworth, Percy Bysshe Shelley, John Clare and others.
Next, you will learn about the concept of 'Romantic Orientalism' that emerged in the works of the Romantic writers, finding evidence of interest in Eastern cultures by the Romantics. See how they stereotyped the cultural 'Other,' betraying a cultural anxiety about a perceived threat from the East. Excerpts from the works of different Romantic authors, poets and essayists, and references to important literary criticisms of the era, provide ample evidence of the ideas, thoughts and culture of the period.
Finally, you will delve deep into the minds of some of the greatest poets and novelists of the time and compare and contrast their views and ideas. This course will be useful to all those who are interested in English literature or in the Romantic period. Students who wish to pursue a career in English literature and literary criticism will find this course especially valuable. Start now and enrich your knowledge of one of the most interesting periods of English literature and history today.
Start Course Now