Diploma in Modern Marketing Management
Learn the marketing strategies for creating new leads, improved sales and customer loyalty in this free online course.
Publisher:

NPTEL
In this free online course, you will study the stages of product life cycle management. You will learn about effective logistics, supply chain and marketing models and the strategies involved in retailing, marketing communications and sales promotion. Modern techniques for advertising development and social media marketing will also be outlined. By completing this course, you will gain skills to help you become a successful marketing specialist.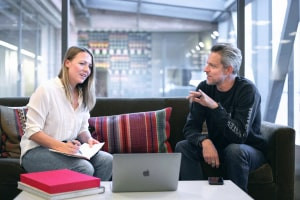 Duration

6-10 Hours

Accreditation

CPD
Description
In this free online course, you will learn about the assertions that can be made from the statement "a product has a life cycle". These assertions will scrutinize the four stages that exist in a product's lifetime, including marketing, finance, human resources and other strategies required at each phase of the life cycle. You will examine how companies use advertising and promotions to stimulate primary demand, which is closely followed by selective demand to encourage brand specificity. Discern the skimming system and penetration pricing models, which are usually employed at the early stages of the product lifespan. Study the important aspects of the product life cycle, as well as usage, risk and psychological barriers that induce rejection when a product is newly introduced to consumers. The evolutionary phases of markets will be discussed, including the four important stages of the market's phylogenetic path. The crucial role of the product manager in commodity lifetime management, marketing programme development, extensive data analysis as well as product and market modifications will be explained. Then, vital concepts in product positioning, branding and brand management strategies will be examined. You will learn how you can manage the marketing of services by studying the marketing mix for services (also known as the "7 P's of services marketing"). Similarly, pricing approaches, the demand curve, price elasticity of demand as well as important models for controlling costs will be elucidated.
Next, break-even analysis will consider the systems used for estimation and application in modern marketing strategies. You will study pricing objectives and constraints, and identify the three steps for setting the final price of a commodity. You will examine the nature and importance of marketing channels for consumer and business products and services. The electronic, direct and multichannel, and vertical marketing systems as well as the dual distribution and strategic channel alliances will be covered in detail. The subject on marketing channel choice and management will weigh factors that affect target market coverage, buyer requirements and profitability. The topic on channel relationship management will consider the origin and types of conflicts, as well as the measures for securing cooperation via economic influence and legitimate rights. You will study logistics and supply chain management and identify how to align a company's distribution channels with its marketing strategies. Then, the consumer utilities of retail and the in-depth analysis of modern retailing and wholesaling strategies will be clarified. The concepts of designing integrated marketing communication programmes will be examined. You will study the communication process, which entails marketing activities and the elements, channels and mechanisms for encoding and decoding company messages.
Finally, you will observe how you can use advertising and personal selling as promotional elements. Also, the functions of public relations, vital sales promotion tools and the benefits of direct marketing will be discussed. Additionally, you will be shown the systematic approach to strategic marketing, with key consideration given to the methods of executing and assessing the promotion programme. You will observe the procedures for developing, executing and assessing an advertising programme. The topic on sales promotions will cover consumer-oriented and trade-oriented schemes. Then, you will learn about news releases and news conferences, and why they are important to the public relations department. You will examine the important social networks that can be used by professionals for merchandise promotions. You will study how to integrate social media into modern marketing strategies, and ascertain how social media, smartphones and exotic apps will largely influence online consumer behaviour in the near future. The scope and significance of personal selling and sales management, as well as the process for managing the latter, will be dissected in detail. Whether you are a commodity manager, business analyst or marketing professional, by completing this course you will have the rare and sought-after technical knowledge that is sure to improve your productivity. So why wait? Start this course today!
Start Course Now