An Introduction to Silvicultural Management
Online course about the silvicultural systems and operations required to grow and sustain different types of forests.
Publisher:

NPTEL
This free online course will teach you about the sustainable processes involved in managing forests. You will also learn about Silvicultural Systems and their individual properties that can be applied to manage various types of forests depending on their locations, topography, or other related factors. Anyone who has an interest in forest management, silviculture, forestry or similar fields will benefit from studying this course.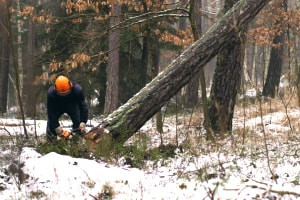 Duration

4-5 Hours

Accreditation

CPD
Description
In this Silvicultural Management free online course, you will be learning the principles of trees regeneration, which involves practices that enable the re-germination of forest trees in areas where they once were. You will also learn about the three major kinds of trees regeneration such as: Natural Regeneration, Artificial Regeneration and Assisted-Natural Regeneration.
Next, you will be introduced to Silvicultural Systems. This section highlights the different kinds of forest stands and their attributes. You will also study 'stand-structural objectives' which will enable you to decide the specific and desired structural attributes to assign to the trees that are to be grown on a forest stand. Following this, Tending Operations will be discussed as well as the activities that they involve. You will then work through the general objectives of silvicultural systems.
Finally, you will examine a chart that shows the various classifications of silvicultural systems and how they relate to one another, after which you will learn about the characteristics of the Clear Felling System. Then, you will examine the advantages and disadvantages to decide the most suitable kind of forests to implement in the area. This course will interest students studying forest management, silviculture, forestry , forest ecosystems and any related subject. It will also be beneficial to those who simply want to broaden their knowledge in the timber and forest industry. Don't wait, start this course today!
Start Course Now