Aflatoun Refresher Training for Teachers
This Aflatoun Refresher training course for teachers will provide you with a face-to-face instruction experience.
Publisher:

Aflatoun International
This Life Skills and Financial Literacy With Active-Learning Methods online course is a refresher training course for teachers and all those who have previously completed a face-to-face training workshop with a minimum three-day duration from Aflatoun International. Aflatoun International is an NGO that offers social and financial education to children and young people worldwide. They reach 5.4 million people each year in more than 100 countries.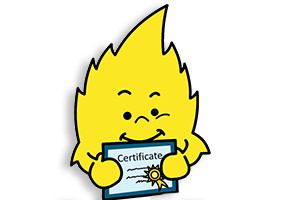 Duration

4-5 Hours

Accreditation

CPD
Description
Aflatoun International is based in the Netherlands. Through a strong network of 200 partners and 30 governments, the organization creates high-quality curricula for different age groups which can be contextualized to local needs or specific circumstances. This course will teach you, as a teacher, how to deliver the different Aflatoun curricula to children to the required professional standards. It will help you enhance your understanding of the Aflatoun concept, program, and network.
You will then learn how to use different types of active learning methods, whether you are using Aflatoun lesson plans or teaching other key subjects in your country's national curriculum. The course will describe how the Aflatoun program helps to develop strong life skills and make students financially literate. You will learn of the different types of training that are provided to teachers as well as have the opportunity to be a part of the research programs that help evaluate the quality and effectiveness of curricula.
In this rapidly changing and complex world, it is more important than ever before that the young generation is equipped with social and financial skills. This will help ensure that they learn to get along and get ahead in life. This refresher course echoes many of the sessions delivered as part of Aflatoun International's standard training for teachers and adds some additional material to encourage continuous professional development. Make sure to take this course and be recognized in a global community of Aflatoun teachers.
Start Course Now