Advanced Knowledge Representation and Reasoning
Learn about the methods of knowledge representation, computational learning and reasoning in this free online course.
Publisher:

NPTEL
Knowledge representation and reasoning is an essential aspect of artificial intelligence. This free online course describes the several methods of knowledge representation and reasoning, approaches to computational learning, the order of logics, and the areas of applications of processes within the domain of cognitive reasoning. By the end of this course, you will become better informed about the logic behind computational logic and reasoning.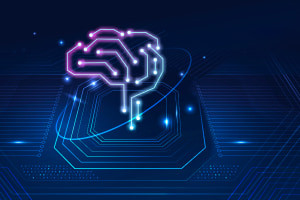 Duration

3-4 Hours

Accreditation

CPD
Description
Knowledge representation and reasoning is an important area of artificial intelligence concerned with the symbolic representation of knowledge in an automated way by reasoning programs. This free online course on Advanced knowledge representation and reasoning will explain to you in detail the contribution of thinking to intelligent behaviour. You will be introduced to the concept of logic, psychology and philosophy of reason. The course focuses on how humans are able to behave intelligently and apply knowledge appropriately to adapt to their environment.
The course begins by explaining the use of declarative semantics in first-order logic. The course describes conceptualization as a field of study in artificial intelligence and how satisfiability is often regarded as a notion of truth. You will learn about the formulation of knowledge in a descriptive way and the underlying principles that guide the development of knowledge formula. You will study the roles of axiom in artificial intelligence and the use of models in knowledge representation.
This free online course then discusses the rules of inferences, theorems and proofs in knowledge representation. You will study the relationship between existential and universal generalization. You will also get to know more about the concept of soundness and completeness. This course will be of great advantage to computer science professionals with a keen interest in computation behavior. Get started today and be well equipped with the required knowledge to thrive in the world of artificial intelligence.
Start Course Now