Drug Delivery - Properties of Biopolymers
Learn what biopolymers are and the importance and uses of drug conjugates in this free online drug-delivery course.
Publisher:

NPTEL
In this free online course on the properties of biopolymers, you will learn the importance of biocompatibility and biodegradability, what biopolymers are and their properties, the difference between polyesters and polyanhydrides, and the fundamentals of polymer-drug conjugates and the use of these within drug delivery.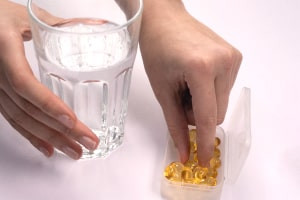 Duration

1.5-3 Hours

Accreditation

CPD
Description
What are biopolymers and what is their role within the drug industry? In this biochemistry course, you will be taught what biocompatibility and biodegradability quantification are, and analyze the importance of these in biomedical polymers. This material will also teach you the difference between synthetic and natural polymers, and their most desirable qualities. 
Next, you will study polymer-drug conjugates and understand why they are used within drug-delivery systems. Discover how host-induced hydrolytic processes, such as simple hydrolysis and Ion-catalyzed hydrolysis, work. Finally, study oxidative biodegradation, sterilization and storage of biopolymers and biomedical apparatus, and learn what polyesters and polyanhydrides are and how these molecules differ from biopolymers.
This is a course focused on the chemistry and medical fields, and covers the basics of controlled release (CR) and reservoir systems used for the administration of drug conjugates and other small variations. This course is of interest to those studying biochemistry and specializing in drug-delivery systems who want to broaden their minds and delve deeper into more detailed subject matter on biopolymers specifically.
Start Course Now