Operating Systems - Introduction to Scheduling
Learn about scheduling processes in a single processor, in multi-processors, and in Linux systems with this free course.
Publisher:

NPTEL
This free online course in operating systems will teach you about operating system scheduling. All operating systems depend on process scheduling to execute processes efficiently. With this course, you will learn how these resources are allocated appropriately to increase throughput time, reduce wait time, and increase responsiveness and turnaround times with a single or multiple processors in a Linux operating system.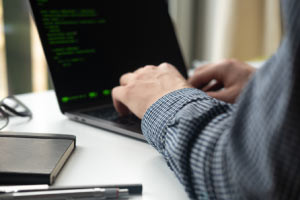 Duration

1.5-3 Hours

Accreditation

CPD
Description
This course will first teach you the different methods of process scheduling. You will study the two phases of execution which are the CPU Burst and the CPU Idle. You will also learn how scheduling works in a Multiprocessor environment. The course will then discuss Static Priority and Dynamic Priority which are the two main types of Priority for a process. You will also study the Strawman approach for multi-processor scheduling and the Symmetrical Scheduling approach.
Linux classifies processes into two types: Real Time and Normal Processes. This course will teach you the functions of each type as well as how Completely Fair Scheduling (CFS) works in Linux. You will then study the schedulers that are used in Linux which include the O(n) scheduler, the O(1) scheduler, and the CFS scheduler. The course will also cover the Process Control Block (PCB) which is used to track a process's execution status.
Every computer OS programmer needs to understand priority-based scheduling and how to set priorities for processes. By taking this course, you will learn all the techniques for multiprocessor scheduling and how they work. This will give your professional skills, and your résumé, a solid boost, and open up a much wider range of job opportunities for you around the world. So why wait? Check out the course today, and start moving forward.
Start Course Now