Modern Human Resource Management - Training and Induction
Learn how to motivate, train, induct and retain employees with this free online human resource management course.
Publisher:

Saylor Academy
This free online human resource management course focuses teaches you about the training and induction techniques used in HR to raise employee motivation and to help them develop new skills. Employee training and development is essential for helping employees enhance their personal and organizational skills, knowledge, and abilities. It is also extremely helpful in maitaining employee retention, a key component of any healthy organization.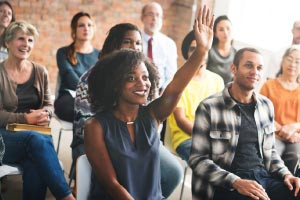 Duration

3-4 Hours

Accreditation

CPD
Description
This course will first teach you how to improve employee retention and motivation. You will learn that retention plans can help address employee turnover. Turnover is voluntary and involuntary loss of an employee and can be very expensive. The course will then teach you how to use exit interviews and/or surveys such as the Job Descriptive Index (JDI) survey. You will also discuss Maslow's theory on motivation, Herzberg's Two-Factor Theory of Motivation, McGregor's theory on motivation, and the carrot-and-stick approach.
Next, the course will discuss the training and development of employees. Employee training and development is a core framework for helping employees. You will study the main types of training, the different training delivery methods, and how to design a training program. You will then look into the four types of communication styles including nonverbal communication as well as study the importance of listening. This will help you develop more effective management styles.
Retaining employees is an important component of any healthy organization, as high turnover rates can be very costly. Proper training and development will not only help employee retention but can help meet the higher level needs of the individual. This free online course on Modern Human Resource Management will guide you through the core theories that attempt to explain people's motivation or lack of motivation at work, and show you how to train your employees in a truly professional manner.
Start Course Now