Legal Studies - The Adversary Trial System - Revised
Gain a better understanding of the legal system and increase your knowledge of civil and criminal law, all for free.
Publisher:

XSIQ
This free online legal studies course teaches you about the Adversary Trial System. The second installment of the legal studies series, this course will teach you about the role law plays in society, as well as the intricacies, strengths, and weaknesses of the justice and court system. It will also teach you about the court and trial system, and explore different civil and criminal procedures with the assistance of real-world case studies.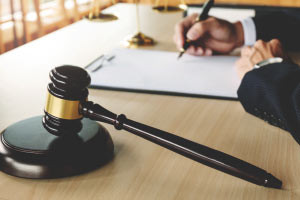 Duration

Hours

Accreditation

CPD
Description
In the adversary trial system disputing parties come before an independent adjudicator to present their cases via set rules of evidence and procedure. This course will begin by discussing the adversary system and looking into its strengths and weaknesses. You will then study the inquisitorial trial system and reforms that have been made to the adversary system. You will also learn that criminal laws attempt to set a correct balance between the rights of citizens and law enforcement.
You will then look into court hierarchy, specialized courts, and tribunals. You will learn why disputes occur, study settlement by negotiation, mediation, and litigation, and look into the two main types of verdicts that a jury is allowed to reach. This course will also discuss the three methods of dispute resolution and the three types of specialized courts. You will then learn about the meaning of counsel, jury, and cross-examination, as well as self-help, conciliation, and arbitration.
Disputes are inevitable in any society. The legal system therefore must provide mechanisms by which disputes can be resolved in an orderly and just manner. Upon the completion of this course, you will have gained a better insight into the two main types of disputes involved in the legal system, and you will have learned about the three important elements of an effective legal system. So, try out this course today and get a strong introduction to the adversary trial system in just a few short hours.
Start Course Now