Introduction to Corporate Finance
This comprehensive course covers everything you need to know about the proper financial governance of a formal company.
Publisher:

Saylor Academy
In this free online certificate course, you will learn what criteria companies use when making financial decisions, and what the differences between bonds, options and derivatives, and preferred and common stock are. You will also study the stock exchange markets, types of market transactions, market indices, stock and corporation valuation, calculating returns, and principal's and agent's personal liabilities.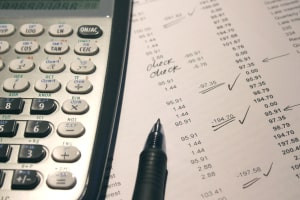 Duration

1.5-3 Hours

Accreditation

CPD
Description
Finance is a broad subject and financial decisions are all around us. Whether you work on Wall Street in New York City or in a small company in your hometown, sound financial governance is vital to every business. Therefore, understanding the fundamentals of corporate finance is key to your business education.
This free online certificate course will help you realize why it is important for individuals working in the financial sector to maintain organizational, professional, and personal ethical behaviour. You will also see why transparency of financial markets is important and learn about the most important legislation covering them in the United States. You will also learn what it means to own 'stock' and what some of the rights of shareholders are, depending on what kind of stock they own – preferred or common. In this course you will learn how a stock is valued and how to differentiate between the three models used in corporation valuation, how to calculate an investment's dollar return and percentage return, and how to use historical and average returns to predict future performance.
This course will help you understand how an organization can finance their operations through bonds, and identify the different features of convertible bonds as well as their advantages and disadvantages. Explore the different factors that influence the value of an option, learn how to differentiate between the types of options, identify the uses of derivatives, and learn how to recognize different types of derivatives. Finally, you will study the principal's liability in contracts, torts, and criminal law; the agent's personal liability in tort and contract law; and how agency relationships are terminated.
Start Course Now