Introduction to Cash Accounting
Learn the practices and procedures of cash flow accounting and accrual basis accounting, with this free online course.
Publisher:

Khan Academy
This free online cash accounting course will teach you how to properly and efficiently manage revenue and expenditure. You will be able to track outgoings and incomings of a business or organization, and record receipts during the period they are received. Cash accounting is a very important basic accounting concept and anybody who works with accounts needs to have a thorough knowledge and understanding of it.This course will provide that.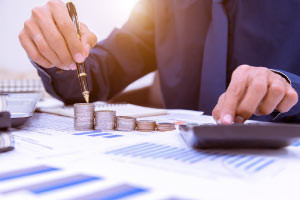 Duration

1.5-3 Hours

Accreditation

CPD
Description
Cash accounting is an accounting method whereby revenues and expenses are recorded when cash is already received and paid, respectively. This course will introduce you to cash accounting and teach you its practices and procedures. You will then study the accrual basis of accounting. This is the method through which revenues are recognized on income statements when they are earned, rather than when the cash is received.
A balance sheet is a statement of the assets, liabilities, and capital of a business at a particular point in time, while an income statement (also known as profit and loss statement or the statement of revenue and expense) details a company's revenues and expenses during a particular period. This course will discuss the balance sheet and income statement in an easy to follow manner. In addition, you will look into the basic cash flow statement which shows how much cash is generated and used during a given time period.
This accounting course will introduce you to the practices and procedures of how cash accounting is done with income statements, cash flow statements, and balance sheets. You will also learn the relationship that balance sheets have with income statements. By the end of this course, you will have a much better understanding of cash accounting methods, and how cash transactions are managed within businesses. These are essential skills for any accountant, which you can start learning today.
Start Course Now