Growing Organic Food Sustainably
Learn about sustainable farming practices and organic gardening from this free online course.
Publisher:

Grow It Yourself
This free online course on organic food gardening demonstrates the steps and strategies of growing organic foods. You will learn about the various considerations you need to take into account when growing various types of organic vegetables. By the end of this free online course you will be able to understand the best seasons for planting certain crops and how to sow and grow them accordingly.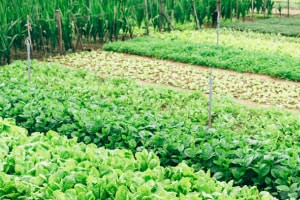 Duration

1.5-3 Hours

Accreditation

CPD
Description
This free online course on Sustainable Agriculture starts with an extensive module consisting of step by step demo videos on how to prepare and grow a variety of vegetables on your own. You will learn how to grow the following vegetables: Carrots, Beetroot, Chili Peppers, Swiss Chard, Perpetual Spinach, Artichokes, Broad beans, Cabbage and Celery, Garlic, Courgetti, Lettuce, Swede, Shallots, Kale, Runner beans, Potatoes, Onions, Leeks, Peas, Parsnip and Oca. You will also be learning how to maintain your vegetable growing area.
Furthermore, you will learn about soil care procedures through crop rotation as well as strategies of improving soil quality and fertility. You will get a detailed explanation on how you can make your own compost from locally available materials as well as some key tips and advice that you can apply when growing your own vegetables. Raised beds, their benefits, how to make them, and some tips on how to successfully sow vegetable seeds will all be covered in this free online course. Next, you will be learning about the process of transplanting seedlings. Finally you will learn about how to sow and grow five popular vegetables.
This online course introduces you to the skills, strategies and advice on farming methods to grow organic foods. Whether you want to grow your own vegetable garden or do it on behalf of someone else, this online course will be of great help. You will be able to avoid obvious mistakes and get it right the first time. By the end of this online course, you will be in a position to try out and grow your favorite vegetables on your own. Start this interesting learning journey today.
Start Course Now