Fundamentals of YouTube Marketing and Search Engine Optimization
Learn how to develop, publish, and organize YouTube videos for optimal productivity with this free online course.
Publisher:

Ustin Kompaniets
Did you know that YouTube is the second largest search engine, with billions of views every day? Even in standard search engine results pages (SERPs), a well-ranked video and well-executed YouTube SEO (Search Engine Optimization) can help to increase exposure. This free online course will teach you how to optimize your videos, playlists, and channels such that they appear towards the top of YouTube's organic search results for search queries.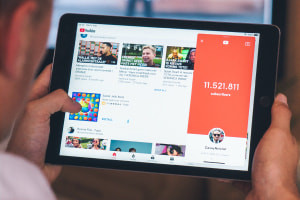 Duration

1.5-3 Hours

Accreditation

CPD
Description
YouTube marketing entails promoting your channel to gain a larger audience, raise brand awareness, and, ultimately, improve sales. Search engine optimization (SEO) is a method for enhancing the quality and quantity of search engine traffic to a website or a web page. This YouTube marketing course will walk you through comprehensive step-by-step marketing strategies for increasing the number of viewers on your YouTube channel. It aims to answer the most frequently asked questions, such as "How do I find the right and most powerful keywords for my video?", "How do I know if my video caption and thumbnail is effective?" and  "Are there any free or paid YouTube marketing techniques available?" The course begins by demonstrating how to create the optimal keywords for your video using the Target, Alternative, and Broad (TAB) algorithm. After that, it offers advice on how to write a solid video description, make a compelling title, thumbnail image, and keep your target audience engaged. You will also learn about user engagement cues and when and how to apply them.
The section that follows will guide through the process of creating high-quality YouTube content and various YouTube SEO techniques. You will discover how to find high-converting keywords and how to use them to your advantage. You will also learn how to check the ranking and popularity of your videos. Next, you will study the process of developing effective strategies for creating high-quality content, including writing a viral title, adding a fascinating hook, cliffhanger, and changing your video pattern. Following that, you will learn how to improve your material by introducing a video schedule, adding special tags, and linking your video to other videos on your channel - this includes discussing the significance of employing trailers, teasers, and Youtube playlists.
The final section highlights the best marketing and promotion strategies practises and illustrates the methods of using various auxiliary programmes for automating the YouTube marketing process. You will learn about some free and commercial marketing techniques for promoting your content. The next bit of YouTube SEO course content will explore how to reach out to the correct people and send out as many emails as possible to achieve the necessary number of followers. Lastly, you will study the tools that can assist you with optimizing search engine links. If you are interested in growing the views on your YouTube account, it is critical to have strong marketing strategies and enrolling in this YouTube course will teach you how to grow your channel through real-world marketing strategies used by Youtube influencers every day.
Start Course Now