Exploring Google Earth
Explore Google Earth and learn how to easily build 3D models of the places that are important to you.
Teaching & Academics
Free Course
This free online Google Earth course will teach you about using Google Earth and experience its stunning 3D imagery and terrain. In this course you will explore the global seafloor and view cities in 3D as well as learn how to build 3D models of the places that are important to you. You will see how Google Earth has been used to improve life for slum dwellers in India and help the US forest service save lives, property, and resources.
Take this certificate on your own.
Start now and learn at your own pace.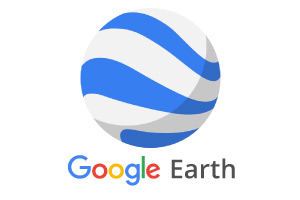 Description
This course begins by teaching you about the features found in Google Earth. You will learn how to use the Google Earth View in Google maps, the Global Seafloor Update in Google Earth, and the Google Earth Pro Data Layers. You will explore how Google Earth made remote sensing images far more accurate, easier to understand, and opened up a whole new world in viewing spatial data. With this course, you will also learn about the Google Hero Shelter Associates, and more!

You will then learn how to track flights in Google Earth using Track as well as look into how the US Forest Service uses aircraft tracking including the use of software in conjunction with Google Earth to track fires. This course will also show you how easy it is to create 3D models using Google Earth and Google SketchUp. You will also learn the importance of creating 3D models for Google Earth.

Google Earth is a virtual globe, map, and geographical information program that was originally called EarthViewer 3D. Upon the completion of this course, you will have a better understanding on how it maps the Earth by the superimposition of images obtained from satellite imagery, aerial photography, and geographic information system (GIS) onto a 3D globe. Sign up for this course now and start a fun and interesting journey with Google Earth!
Start Course Now
h