English Course - Describing Activities (Elementary level)
Learn how to discuss families, activities and special occasions in English with the help of this free online course.
Publisher:

Advance Learning
This English language course teaches you how to describe your favourite activities in English. We often describe such activities and this course widens your conversational options and makes you more confident in English. We explain how to use 'adverbs of frequency' as you combine them with verbs and adjectives. We use examples, exercises and audio files to help you improve your English accent, pronunciation and listening skills.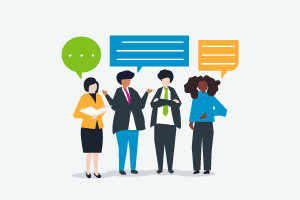 Duration

1.5-3 Hours

Accreditation

CPD
Description
This English grammar course introduces you to adjectives and adverbs and explains how common words and their opposites are formed. We then lay out the rules for combining 'adverbs of frequency' with other words. We go over family-related vocabulary and verb-noun phrases to let you describe activities that your family enjoys. You will also learn how to use auxiliary verbs in positive, negative and questioning sentences.
The course then breaks down how to use English contractions. We show you how to use time-related words and expressions in sentences and provide examples of questions and answers in simple conversations about making plans together. The course teaches you the appropriate English grammar and vocabulary related to special occasions. We also demonstrate how to make an invitation card for a special family event.
This elementary English course provides a much stronger understanding of English grammar and vocabulary that you can draw on to discuss your favourite activities. We use examples, exercises and audio clips to help you improve your accent, pronunciation and listening skills. This course will make you more confident as you quickly move towards fluency in this global language.
Start Course Now