English Course - Describing Activities (Elementary level)
Learn how to talk about families, activities, and special occasions with the help of this free online English course.
Publisher:

Advance Learning
This free online English language course will teach you how to describe your favourite activities in English. Everybody loves talking about what they do in their life. With this course, you will understand the use of adverbs of frequency and the rules for using adverbs with verbs and adjectives in English. The audio files recorded by native speakers will also help improve your English listening and pronunciation skills.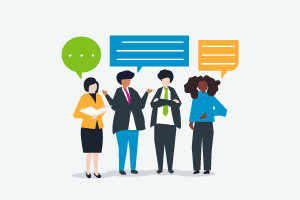 Duração

1.5-3 Horas

Accreditation

CPD
Description
At the start of this course you will be introduced to English adjectives and adverbs and learn how common words and their opposites are formed in English. You will then learn the rules for using adverbs of frequency with other words. You will then study family-related vocabulary and verb-noun phrases so you can describe activities that your family enjoy doing. You will also learn how to use auxiliary verbs in positive, negative, and question sentences.

Next, you will learn how to use contractions with English words. You will study how to use time words and expressions in sentences as well as how to use questions and answers in simple conversations for making arrangements. The course will also teach you the appropriate English grammar and vocabulary related to special occasions. Finally, you will learn how to make an English invitation card for a special family event.

By the end of this free online elementary level English course, you will have a much stronger understanding of English grammar and vocabulary that can be used to talk about your main activities, and you will have greatly enhanced your English speaking and listening skills. So why wait? Try the course now, and bring your English language skills to the next level in just a few short hours.
Iniciar Curso Agora