An Introduction to Manufacturing Business
Learn the valuable skills required to enhance the prowess of your manufacturing business with this free online course.
Publisher:

NPTEL
This free online course on Manufacturing Business will provide you with the skills you need to establish yourself in the Manufacturing Industry. It will also be invaluable for individuals seeking to improve their knowledge of manufacturing. This course gives you an understanding of standard manufacturing processes and principles, as well as emerging manufacturing technologies that you need to achieve your career qualifications and industry goals.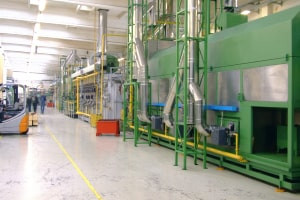 Duration

6-10 Hours

Accreditation

CPD
Description
This free online course will equip you with knowledge and insight on manufacturing business and its technologies. The course begins by introducing the principles of manufacturing, examining the primary definitions and goals of manufacturing as well as identifying and explaining the various manufacturing processes along with their examples. You will learn all about the manufacturing revolutions, which features some notable inventions from the pre-Industrial revolution to the industrial revolution, such as the Iron Pillar, the Arsenal in Venice, and Great Britain's 32-pounder cannon of 1805. Also, you will take a closer look at the distinct eras of manufacturing which include the era of mass production, the era of mass customization, and the era of mass personalization.
Next, you will study the various laws of manufacturing, the business models in manufacturing, and the applications of Technology Radar and its impact in the manufacturing industry. You will also see how some of the emerging modern-day technologies such as Artificial Intelligence (AI), Augmented Reality (AR), Machine Learning, etc. are currently utilized in the advancement of the manufacturing industry. Afterwards, you will be introduced to the concept of Agile Manufacturing (AM). You will examine the key elements and importance of Agile Manufacturing as well as its advantages and disadvantages in relation to the manufacturing process. Also, you will briefly examine some core emerging manufacturing technologies such as the Internet of Things (IoT), Cloud Manufacturing, Blockchain Technology, and more. You will learn how to respond quickly and efficiently to the dynamic nature of market demands using these new technologies.
Finally, you will learn about Additive Manufacturing (Also known as 3D Printing), which is a process of manufacturing that involves the use of 3D printers that employ computer-aided design (CAD) to create 3D products from a variety of materials. You will examine how Metal Additive Manufacturing Supply Chains are configured, and the phases of processing involved in the Additive Manufacturing Process Flow Chart will be highlighted. Subsequently, this course will discuss the features of the Manufacturing and Industrial Internet of Things (IIoT), reviewing its components, platforms, implementations, trends, and how it is impacting Industry 4.0. Other aspects of manufacturing technologies such as Wearables, Digital Supply Network, Smart Manufacturing, etc. will also be discussed. If you have been looking for ways to become more proficient and well established in the manufacturing business, look no further. This course will serve as a gateway to everything you hope to achieve in the industry. Do not delay, start this course today!
Start Course Now