Advanced Diploma in Novel Technologies for Food Processing and Shelf Life Extension
This Free Course teaches you about quality and safety aspects of food processing technologies
Publisher:

NPTEL
This free online Novel Technologies for Food Processing and Shelf Life Extension course, starts with food structure and changes occurring in food during processing. The course discusses novel and emerging technologies for processing and value addition of food You will learn about food products manufacture, preservation and shelf life extension of perishable foods will be studied.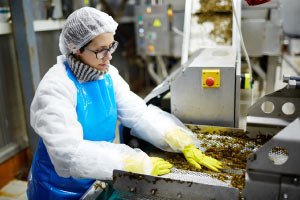 Duration

20-30 Hours

Accreditation

CPD
Description
This free online course will begin with novel approaches for processing and preservation of food. In the initial modules, the components of the food, food structure and the different reactions like gelatinization, protein denaturation etc., which influence both quality and safety of the food during processing handling and storage.
Next you will study novel methods of food processing like high pressure processing; membrane technology, irradiation, dielectric heating, supercritical fluid extraction. Learn about preserving food with freeze drying, extrusion technologies, microencapsulation, aseptic processing and packaging, hurdle technology. The processing of oil seeds, extraction, refining of the vegetable oils and their storage will also be discussed.
Next you will cover the most essential part of shelf life extension of grains, fruits and vegetables. Along with modified atmospheric packaging and controlled atmospheric storage, edible coatings for these food products. Quick methods for analysis of the grain storage infestation and other quality attributes in the fruits, vegetables, like hyper spectral imaging, FTIR, electronic nose etc.
Finally, you will learn about the manufacturing of a few commercially important health food products like high energy RTE food paste, RTC/RTD health foods and beverages, iron fortified rice, extruded snack food products and more.
Start Course Now