Advanced Diploma in Economic Growth and Development
Learn about human development and contemporary issues in economic growth and development from this free online course.
Publisher:

NPTEL
Diploma in Economic Growth and Development is a free online course that will teach you vital information about economic indicators and factors of human development. Learn about the effects of globalization on world economies, different models of economic development, and contemporary issues of human development. Start this course today and improve your knowledge of the workings of global economic systems.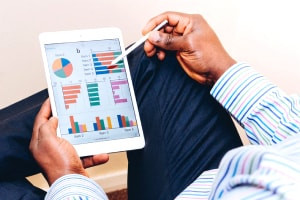 Duration

15-20 Hours

Accreditation

CPD
Description
Diploma in Economic Growth and Development is a free online course that guides you through vital aspects of the determinants of world economies and the human development discourse in economic development. This course will help to improve your knowledge of economic concepts and models, the international poverty discourse, and gender development issues. First, you will be introduced to the basic concepts of economic growth and development, structural features of developed and developing countries, and various economic development indices.
Next, you will study the trends in development thinking, strategies in the classical and contemporary theories of economic development, along with the different measures and principles of inequality. Then, you will learn about human development approaches, measuring human development in world economies using various indices, and the evolution of the Human Development Index (HDI). Finally, you will discuss other human development issues such as the Multidimensional Poverty Index, Millennium Development Goals (MDGs), Sustainable Development Goals (SDGs), and gender mainstreaming concepts.
By taking this free online course from Alison, you will gain critical knowledge of global economic controversies and basic development strategies. This comprehensive course will be of interest to students, researchers, economic analysts, and anyone with an interest in economic models and global economic systems. Enroll for this course today and give your knowledge of economic development and growth a boost!
Start Course Now