Understanding Social Change
Gain a better understanding of how social movements can change society, with this free online sociology course.
Publisher:

OpenStax College
This free online course in understanding social change will teach you about the role of social movements in a changing society, as well as how and why these movements form and evolve over time, and examine social issues such as ageing, media, technology, and deviance. Social movements are organized groups attempting to create or resist change, or to provide a voice for the deprived. Take this free online course to learn more today.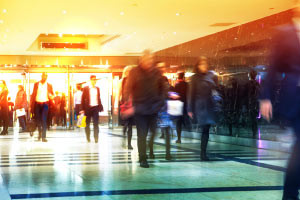 Duration

1.5-3 Hours

Accreditation

CPD
Description
This course will first introduce you to deviance and social control. It will then discuss the different types of crime, the law, and the three branches of the U.S. criminal justice system. You will then study the evolution and globalization of technology and media. Next, you will look into the different senior age groups, the process of aging, the five stages of grief developed by Dr. Elisabeth Kübler-Ross, and the challenges that the elderly face. The course will also cover the most important theoretical perspectives on aging.

You will then study collective behaviour, social movements, and social change. The course will discuss the types of crowds, the types and stages of social movements, and the importance of modernization in relation to social change. You will look into how the scientific method is used in sociological research, the four kinds of research methods including surveys, field research, experiments, and secondary data analysis. Finally, you will learn about ethical standards and value neutrality.

This Understanding Social Change online course is designed to clearly teach you how society changes through social movements. You will learn how sociological research is carried out using scientific methods, how sociology defines deviance or non-conformity, and how deviance differs from crime. So, check out this course today and learn more about the social movements and how they play such an important role in bringing about social change.
Start Course Now