Stress Management - Techniques for Coping with Stress
Discover helpful coping strategies that can make a real difference to your day with this free stress management course.
Publisher:

NPTEL
Stress can be, well, stressful. It comes at us from all angles, and sometimes can make life and work much more difficult than it needs to be. This free stress management course teaches positive and easy-to-learn coping strategies to help you manage stress. By the end of this course, you will be able to identify the right coping strategy to use in different stressful situations. This can be your ticket to a much easier and happier working day.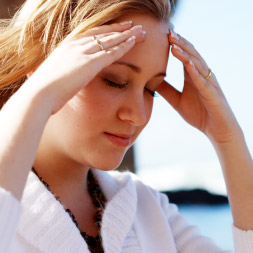 Duration

1.5-3 Hours

Accreditation

CPD
Description
By taking this stress management course, you will be able to apply coping strategies in real-life scenarios and implement relaxation techniques to help you cope with stress. You will first learn about the crucial differences between adaptive and maladaptive coping strategies, as well as the differences between problem-focused and emotion-focused coping strategies. This will allow you to select and use the best possible tools for different stressful situations.
The course will then teach you how to use exercise to reduce stress. You will be guided through the relationship between the brain and exercise and also learn about the positive, long-term effects that engaging in exercise can have on your health. You will then be given a full run-through of autogenic training and how vital it is for stress management. Finally, you will learn why images are used in relaxation techniques.
By the end of the course, you will be able to create your own DIY program that will help you identify stress factors that are affecting your life. These valuable techniques will help you easily cope with stress. That can make a real difference to your day-to-day life, leading to a happier and more productive schedule. So, start this course now, learn to cope with stress, and maybe even help out a friend dealing with it as well.
Start Course Now
Need Some Help?
What is stress management?
What are the best free online stress management courses?
How much does an online stress management course cost?