Do you find it challenging to deal with unpredictable life events and emergencies? This course provides step-by-step guidelines for handling crisis situations at individual and societal levels. You will get access to useful online resources to seek help in times of financial and other difficulties. The course also covers career search, financial management and obtaining sustainability in your personal and professional life.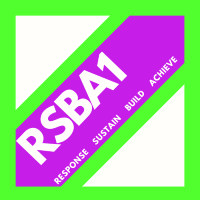 Duration

4-5 Hours

Accreditation

CPD
Description
During a crisis, your initial point of contact can either bring you relief or add to your stress. Are you in a crisis or do you have someone around you who is in a crisis? This course will show you how to access response supportive services and provide basic necessities to the people in need with an instant impact. One cannot provide all the necessary services to a group of people in a crisis all by themselves. Learners will gain knowledge of how to access a listing directory of charitable and community organisations that provide free food and other supportive services. You will be taught how to access response services to access food, toiletries, clothing, perishables and non-perishables. Debt challenges are usually due to a lack of budgeting, mismanagement of money and overspending. Anyone, even people with a large paycheck and a lot of money in the bank, can benefit from budgeting. You will learn how to use a budget planner to manage your monthly expenses, be in a position to sustain financial commitments and prepare for life's unexpected events.
The process of developing or learning something useful requires a substantial amount of time. Learners will be taught how to select areas of their interest to explore and search for courses related to those fields. The career search process starts with writing a CV with all the details of your qualification and work experience. You will learn how to find the right templates for writing CVs and cover letters, get access to online career portals and be prepared for your interview. Your success story can influence other people who are going through a similar situation and inspire them to follow your path to change their lives for the better. Learners will gain knowledge of how to use an international story-sharing platform to ensure their good news helps inspire and motivate other people. Also, you will discover an acceleration program that can help build people up to start a new vision/business.
This course is for anyone who wants to improve the quality of their life while also contributing to the advancement of their society. This course is divided into four distinct parts that contain small and simple tasks for the learners. This in turn adds a practical aspect to the course and makes it engaging for the learners. This course provides links to the relevant RSBA1 online resources, forms and templates to guide learners at every step throughout the course. RSBA1 has engaged popular supermarkets, online stores, visions, several businesses and charities in order to successfully achieve the target of eradicating poverty in society and educate people on financial sustainability and emergency management. Nearly every society is susceptible to some form of crisis which necessitates an increasing number of people to step forward and assist in crisis management to establish long-term sustainability for those affected. Learn about the web portal-based multipurpose RSBA1 platform to help yourself and others in times of difficulties. Join the course now!
Start Course Now