Rethinking the Product Development Process
Learn how to rethink and optimize the product development process from serial entrepreneur Steve Blank.
Business
Free Course
This free online product development course features serial entrepreneur Steve Blank, who has over 30 years of experience in international tech firms and business management. In this course he will discuss how startups fail from not targeting the right market or the right customer, and about how businesses can thrive from from seeking customer feedback, and using that feedback as the basis for problem analysis and improvement.
Take this certificate on your own.
Start now and learn at your own pace.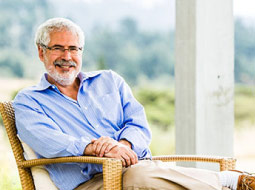 Description
This course begins by teaching you why entrepreneurs should rethink the product development process which is the entire process that takes a service or a product from conception to market. You will learn how to assess customer and market risks to avoid the mistakes that most entrepreneurs make which is the failure to pinpoint the right market or the right customer. You will also look into how an entrepreneur can prove a working hypothesis in relation to the customers and markets.

You will then learn why the engineers and founders of a company should be the first to try to generate sales as well as why you should not seek publicity and media coverage too soon. Starting a company and growing a company are two different skill sets. With this course, you will learn how to acquire the skills needed to succeed in both. It will also discuss why customer feedback should not be outsourced and that start-ups are not the junior versions of larger companies.

Being a Consulting Professor at Stanford in the Graduate School of Engineering, Steve Blank has a wealth of knowledge that he shares in this course. You will learn the importance of a well-thought-out product development model so that early-stage companies can reduce their overall exposure to risk. Upon the completion of this course, you will understand the importance of founder-customer interaction, and more! Check out this course and learn all these now!
Start Course Now