Recording Business Transactions in Accounting
Learn more about debit, credit, and the use of journals and ledgers to record business transactions in accounting.
Publisher:

Global Text Project
This free online accounting course will teach you how everything you need to know about recording business transactions. This free online course will instruct you in the use of ledger accounts and journals, instructing you on the rules for recording transactions, the accounting cycle, the eight steps of recording a business transaction, how to make efficient references each post, permanent and real accounts in the ledger, and more!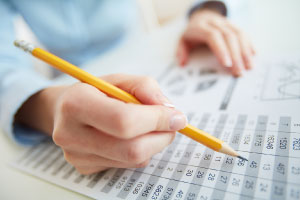 Duration

1.5-3 Hours

Accreditation

CPD
Description
This course begins by discussing the account and rules of debit and credit. You will learn that the debit account is on the left, the credit account is on the right, and that debit must always equal to the credit. You will study the steps in recording transactions including how to analyze, journalize, and post a transaction. This course will also teach you how to prepare a trial balance and financial statement as well as post adjustments, close entries, and close a trial balance.

You will then look into the accounting process in operation and learn how to analyze and use the financial results. This course will teach you that the financial result is the difference between earnings before interest and taxes and earnings before taxes and is determined by the earning or the loss which results from financial affairs. You will study the use of a ledger account which is a separate record within the general ledger assigned to a specific asset, liability, equity item, revenue type, or expense type.

The ability to accurately record business transactions is of vital importance for accounting professionals in any business or organisation. Upon the completion of this course, you will be able to use the account as the basic classifying and storage unit for accounting information, express the effects of business transactions in terms of debits and credits to different types of accounts, post journal entries to the accounts in the ledger, and more. Sign up for this course, and start enhancing your accounting skills today.
Start Course Now
Need Some Help?
What are business transactions?
What are the best free online business transactions courses?
How much does an online business transactions course cost?