Project Management - Quality, Risk, Procurement and Project Closeout
Learn more about project managing quality and risk control, procurement and project closeout.
Publisher:

Saylor Foundation
Learn more about project managing quality and risk control, procurement and project closeout.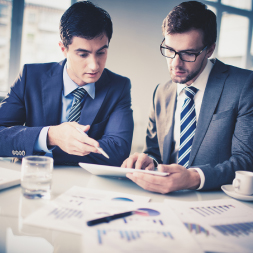 Duration

1.5-3 Hours

Accreditation

CPD
Description
Modern Project Management – Managing Quality Control, Risk, Procurement and Project Closeout is the last in a series of courses designed for anyone who wants to learn about contemporary project management.

This course is broken down into four key areas: how to implement the appropriate quality control procedures throughout the project life-cycle, how to assess risks to the project, how to set up and run an efficient and effective project procurement system, and finally how to close out the project successfully.

The course shows learners why rigorous implementation of quality control is a very important aspect of project management. Both the project manager and the project team must implement a quality control system that inspects all outputs from the project processes and procedures, and ensure that they are aligned with the project scope. The quality control system must also ensure that the project management system itself is performed to a high standard and is audited and adjusted as required.

The course also describes why the project manager and the project team must be risk aware - they must be capable of identifying and quantifying the known risks, and then deciding what mitigating strategy to use for each. As project phases are completed new risks will emerge and the project team must ensure that the risk plan and contingency funding are kept up to date. The course explains how the project manager also has to oversee the procurement process where goods and services are sourced from third parties. The project manager must ensure that the relevant contracts with suppliers are in place and that each supplier meets all the necessary requirements.

The final part of the course explains how a project manager oversees the successful closure of a project, from gathering all the key statistics and summarising them, to closing out the supplier contracts, and archiving all the key documents. Possibly the most important part of project closure is the post-project review where the lessons learned are identified for the future. This is usually followed by the end of project celebration where the effort of the project team is acknowledged and rewarded.

This course will be of great interest to project management professionals who would like to learn more about managing quality control, risk, procurement and project closeout. It will also be of interest to learners who would like a career in project management or learners who just want to be able to manage personal projects more effectively.
Start Course Now
h