Perfect Posture
In this free online course, learn to practice good posture habits and improve your confidence in just two minutes a day.
Publisher:

TJ Walker
This course provides an in-depth introduction to the importance of perfect posture in our daily lives. Personal development expert, TJ Walker, will help you learn five simple posture exercises that will only take two minutes of your time each day. You will also learn how to create a SelfieSpeak program that will help you do these exercises regularly. If you are tired of looking tired and lack confidence, this is the course for you.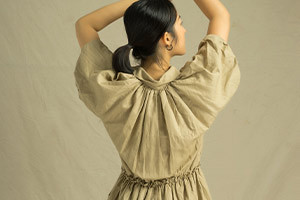 Duration

1.5-3 Hours

Accreditation

CPD
Description
Personal development and habits expert, TJ Walker, walks you through the fastest and easiest way to build new, positive posture habits. You can have perfect posture, and that does not mean you have to buy a bunch of special equipment and do an extra workout every day. You'll learn how to build strong posture habits and develop confidence in who you are. In addition, we will also discuss how to figure out and correct our flaws that are stopping us from having perfect posture. Chances are your cell phone and working at a keyboard have hurt your posture. In this course, you will learn a simple but highly effective technique to correct your posture with your cell phone. You will also learn to find an accountability partner to help you figure out your flaws while maintaining perfect posture.
This course will help you learn expert tips, tricks and best practices for perfect posture that can save you time on numerous other exercises. Using the unique SelfieSpeak program (SSP), TJ Walker will help you program your brain to perform five simple exercises each day that will give you great posture. Furthermore, TJ will provide you with the audio, and video versions of the SelfieSpeak program on the posture exercises you will be using. You will learn how other people judge you based on your posture and why your posture can display good or bad body language. We will also discuss posture behaviour in animals. In addition to this, you will learn how to make the best impression with perfect posture.
We will then explain the ideal posture for job interviews and public speaking. We will explore how good posture also helps to lift our mood and reduce stress. If you want better posture and do not want to spend more time working on your posture than you currently spend brushing your teeth, then this is the posture improvement course for you. Nothing shown in this course should be taken as medical advice. Please consult your medical doctor before trying any of the exercises shown here. This course NOT is intended for anyone who suffers from medical, muscular, physiological or neurological problems that affect their posture. Sign up now if you want to eliminate your bad posture for good.
Start Course Now