This free online course provides you with Microsoft Teams core fundamentals, revealing techniques used by pros when collaborating with others, (team members or external people) more efficiently. You'll learn how to create and share files, join meetings, schedule team meetings, and add tabs to make files, notes, and apps much quicker, and most importantly we'll show you how to manage teams like a pro after you've created them. Enrol today.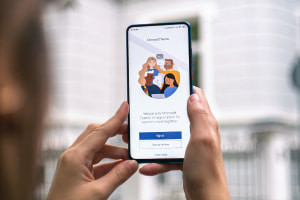 Duration

1.5-3 Hours

Accreditation

CPD
Description
Welcome to this Microsoft Teams online course where you'll learn the best communication and collaboration techniques used by professionals in top industries. This course is packed with the power tools to help you get to the next level in your career. You will be equipped with the most effective skill set there is, by learning the core fundamentals of building and managing teams digitally. We will also show you how Microsoft Teams has closed so many gaps as far as communication and collaboration goes, and it has done so by enabling users to create virtual teams with centralized access to all project-related data. Now you can chat, post announcements and share files easily all through the themed channels available in Microsoft Teams and all the members can see and update the files because they are automatically saved in the associated SharePoint document library. Everyone in your company can now be reached via one on one, or group chats, as well as audio and video calls, anywhere, anytime.
The course will start by introducing you to the basics of Microsoft Teams, where you'll come to understand what Microsoft Team is about, and how you can use it to your advantage. We'll give you an overview of the Interface, examining the basics, like installation/setup, main menu, and other main functionalities. it is also important that you download the course resource files (Practice file) in the Resources section aimed to help you practice as you learn. We will then move to the next topic Microsoft Teams Ribbon and its components, in that topic, you will discover the Team's window as your main control centre, then you will learn how to have structured conversations using the Posts Tab, Files Tab, and Wiki tab within channels. In the 3rd topic, Building Teams and Channels, we will learn how to build teams and channels effectively using Microsoft Teams, we will also look at other important tabs and how you can keep track of all your work so that you can always stay up to date.
Next, we'll learn all about conducting video conferences. You will see the technical requirements you need to meet in order to successfully participate in video conferences and how to test your equipment in advance. Furthermore, you will learn how to participate in both ad-hoc and scheduled meetings. In the last topic, Teams on Mobile Devices, you will examine some effective and efficient ways to help you master Microsoft Teams on mobile devices. This will help you get the most out of Teams, even when you're on the go. We'll also look at how you can create and edit teams, set team permissions,  add members, and assign team owner roles. Truly there are endless possibilities to the ease, flexibility, convenience and professionalism that is associated with the mastery of Microsoft Teams. Start learning today and empower yourself and your team(s) to do more.
Start Course Now