Media Studies - Gaming, the Internet and Social Media
Learn how gaming, the Internet, and social media affect culture and society with this free media studies course.
Publisher:

Saylor Foundation
Video gaming can have both positive and negative effects. Team building, competition, and problem-solving are all positive things that can be learned through video gaming, while video game addiction can have a highly negative impact on people's personal lives. This free Media Studies - Gaming, the Internet and Social Media course will introduce you to the effects electronic games, the internet, and social media have had on culture and society.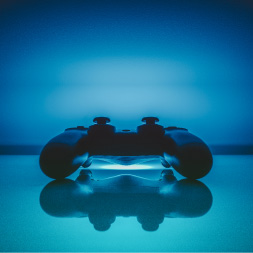 Duration

1.5-3 Hours

Accreditation

CPD
Description
This course will start by explaining the important innovations that drove the acceptance of video games. You will study the developments that influenced the evolution of video games and identify the effect of electronic games on culture. You will look into gaming culture, the ways video games affected other forms of media, and how video games can be used for educational purposes. The course will also cover the effects of video game addiction and other controversial issues related to modern video games.

Next, you will look into the technologies that made the Internet accessible and study the causes and effect of the dot-com and market crash. The course will then discuss the positive and negative effects of blogs on the distribution of information and the ways privacy is being addressed on the Internet. You will also study the Internet paradox, the information highway as it relates to the Internet, and the different ways to identify credible sources online. Finally, the course will teach you about net neutrality.

The aesthetics and principles of gaming culture and social media have had a massive effect on mainstream culture. This has led to the gradual acceptance of marginalized social groups, increased comfort with virtual worlds, and the pursuit of new means of interaction. This Media Studies - Gaming, the Internet and Social Media online course will give you a much stronger understanding of how the Internet has made pop culture transmission a two-way street and how virtual worlds have been creating new social spaces. Start your next learning journey, today.
Start Course Now
h