Kundalini Yoga with Lisa Grail
Learn how to get rid of depression, apathy, nervousness, and improve your mental health with this free online course.
Publisher:

Lisa Grail
Kundalini yoga is a form of yoga that involves chanting, singing, breathing exercises, and repetitive poses. This free online yoga class will introduce you to the basic rules of kundalini yoga, how to use it to treat depression and improve your overall mental health. You will learn specific techniques on how to practice breathing exercises to control your breath, get rid of apathy, depression, nervousness, and lack of self-esteem.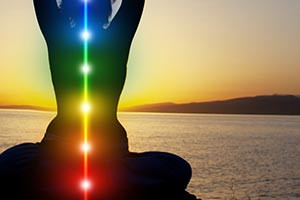 Duration

3-4 Hours

Accreditation

CPD
Description
Kundalini yoga has become popular over the last few years. There are many reasons people choose to practice kundalini yoga that include both physical and psychological well-being like a faster metabolism, better mood and lowered stress levels. This free online course will introduce you to the fundamentals of kundalini yoga and exercises to build up and maintain a strong body and a calm mind. While different Kriyas use different breaths, you will learn one of the most popular breathing techniques known as pranayama to relieve stress. Familiarize yourself with various poses that involve movement, breathing techniques, mindfulness, and a mantra.
Next, you will discover endless mantras and songs that you can recite during your practice. Find out the best Kriya to raise complete body awareness to prepare the body, nervous system, and mind. You will learn how to practice effective meditation meant to move energy through the body. This process of releasing energy from the body has the purpose of creating a system of communication between your mind and body to relieve mental, physical, and spiritual stresses. The three vital components of a typical Kundalini yoga class are discussed in-depth.
Kundalini yoga is a great way to strengthen and tone your muscles. Some of the more intense breathing techniques like Breath of Fire will help build your core strength, as you have to engage your abdominal muscles. It also allows you to feel free from stress reactions and be resistant to any problems on your way without anger, grief, and resentment. Acquire the skills to stimulate energy in the spine, heal the nervous system, and relieve depression. Kundalini yoga is an intense practice, but its physical and mental benefits make it a good option for beginners and advanced yoga practitioners so enrol in this basic yoga course and start transforming your life.
Start Course Now