Job Search Skills - Preparing Your Resume and Cover Letter
Learn how to plan, write, and send the perfect résumé and cover letter to successfully get your dream job.
Publisher:

Saylor Academy
It can be the most frustrating thing. You spend hours writing what you think is a great résumé, you send it off with your fingers crossed, and then you wait. And you wait. And you wait. For some reason, your application just didn't grab their attention. This free course will give you all the résumé writing skills you need, from how to quantify your achievements to how to research for a job application, to make sure that doesn't happen again.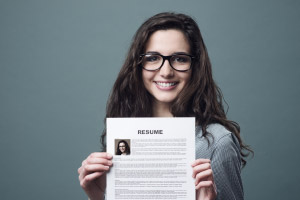 Duration

1.5-3 Hours

Accreditation

CPD
Description
The course first breaks down the job application process, so you can ensure that you identify and apply for the right job. It then goes through the essential elements of a résumé, showing you how to design a professional header and layout, write a concise outline of your background, and format your résumé differently depending on what kind of job you are applying for. The course then goes through cover letter planning and design, before giving you examples for you to work with.
Next, you will learn how to conduct really strong research for a job application. This will include how to find specific industries, functions, and geographies of interest to you, so that you can a great application for the job you really want. Then, you will be shown how to quantify your accomplishments and create a résumé that proves your worth to employers. Finally, you will learn techniques for clear and simple writing to get your résumé and cover letter noticed. By the end of the course, you'll know exactly how to make a professional and impressive job application.
The ability to plan, design, and write the perfect résumé and cover letter is one of the most valuable skills you can have in life. Everyone is searching for their dream job, and one of the biggest things that stands between you and that job is a great job application. With this course, which takes less than 3 hours, you will have the confidence and skill to write the résumé and cover letter you need. So why wait?! Check out the course for yourself, and gain this powerful skill today.
Start Course Now