iPhone App Development
If you want to learn how to develop and program iPhone applications, this iPhone app development course is for you.
Publisher:

Stanford
This free online iPhone App Development course will teach you everything you need to know to use Objective C programming to create excellent iPhone apps. If you want to become a professional app developer for mobile phones or a student looking to have a better understanding of the development of iPhone apps, the clear video tutorials in this course will get you up-to-date with the latest in iPhone app development trends.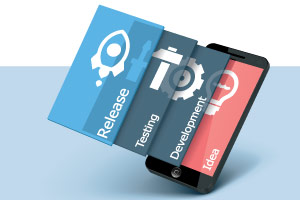 Duration

10-15 Hours

Accreditation

CPD
Description
It is no secret that Apple iPhones are one of the most popular smartphones on the market today. Thousands of iPhone apps are being downloaded every day and the market is always thirsty for more. Keep yourself in the loop with our iPhone app development course. Our series of video lectures will clearly teach you about iPhone app development, including how to use the Objective-C programming language to program iPhone apps.
The course will provide you with simple and easy-to-follow lessons covering the main features of the Mac OS X, including the Core OS level, Core Services level, Media level, and Cocoa Touch level. If you want to learn how single touch and multi-touch functionality are programmed, you will do so here! You will also be shown how to develop iPhone apps that use the built-in accelerometer without using complex jargon.
iPhone apps are easy to develop once you gain an in-depth understanding of the functions of the iPhone Mac Os X levels. Along with teaching you how to use Objective-C to program iPhone apps, this course will get you well on your way to developing programs and functions related to the iPhone camera, accelerometer, and locations feature once you start the course. This will enable you to boost your career and become a valued and profitable developer of high-quality iPhone apps!
Start Course Now