Introduction to Operating Systems
Learn about operating systems and the role they play in computer systems with this free computer OS course.
Publisher:

NPTEL
This course will give you a much better understanding of operating systems. A computer operating system is a program that manages all the other programs on a computer. By the end of this course, you will have learned about the Central Processing Unit and why it is the most critical resource in the computer system, and you will have been introduced to the different types of operating systems, hardware addresses, processes and system calls.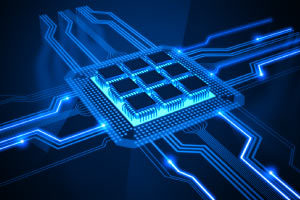 Duration

1.5-3 Hours

Accreditation

CPD
Description
The Operating System (OS) plays a crucial role in any computer system. It is used to interface between the computer's hardware and applications it uses. The OS essentially manages both the applications executing on the computer and how resources are utilized in the system. This course will first introduce you to an Operating System, guiding you through its role in a computer system, why hardware has addresses, and the different types of hardware addresses.

For all the resources in a computer's system, the central processing unit (CPU) is probably the most critical resource. This course will discuss the different types of CPUs your computer can have. You will learn that isolation is needed to prevent a malfunctioning or malicious app from affecting other apps. The course will also cover processes, which are programs under execution from RAM that comprise of various sections such as executable instructions, stack, heap, and State.

This free Introduction to Operating Systems course is perfect for those who have already gained an understanding of C programming, computer organisation, and computer architecture. By the end of this course, you will have studied the functions of the computer OS, the CPU, hardware addresses, and much more. So, check out the course today, and start learning some new and powerful computer programming skills.
Start Course Now