Learn key practices and procedures in journalism and reportage.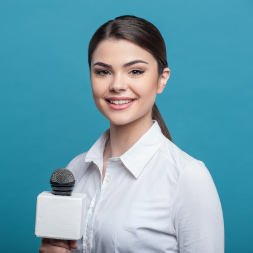 Duration

1.5-3 Hours

Accreditation

CPD
Description
The course Introduction to Journalism provides information on the basic principles and practices in journalism, such as how to identify a story, how to gather facts, how to perform interviews and research, and how to create news articles while maintaining the highest journalistic ethics.

The course begins by introducing you to the key elements of journalism such as identifying what is and what is not newsworthy, how to identify stories which are new, unusual or significant, and how to distinguish between a big news story and a small one.

Next, you will learn about organizing and writing the feature story itself: you will learn how to define a feature story, what the basic approaches to writing the feature story are and what different types of feature stories there are.

The basic processes and approaches involved in getting the required information for a feature story and putting it into an easily understood form is also explained. You will also learn about the four parts of an editorial, the different approaches to editorial titles and the three types of conclusions most commonly used in editorial writing.

You will also learn about the different roles and responsibilities in a newsroom and how to use story weighting to assess a story's value and newsworthiness.

Finally, you are introduced to the methods that address ethical issues which might arise during the course of journalistic activities with people, businesses and institutions. You will also learn how journalists must live up to the highest standards of integrity such as truth, fairness and sincerity, and you will learn why journalists must avoid even the appearance of a conflict of interest.

This course will be of great interest to professionals who work in the areas of communications and reportage and who want to learn how to tell stories in a way that will inform people in society.

It will also be of great interest to all learners who would like to learn more about the key practices and procedures in journalism and who may want to pursue a career in journalism.
Start Course Now
Need Some Help?
What are the best free online introduction to journalism courses?
How much does an online introduction to journalism course cost?