Introduction to Investment and Taxation
Gain a better understanding of investment and taxation practices with the help of this free online taxation course.
Business
Free Course
This free online investment and taxation course will give you an overview of the core principles and tools used by investors, and the taxes they're subject to. You will study treasury bonds, consumption, mortgage loans, and the market value of assets. Completing this course will get you well on the way both to understanding your own personal finances, and perhaps developing a career as an investment or taxation advisor.
Take this certificate on your own.
Start now and learn at your own pace.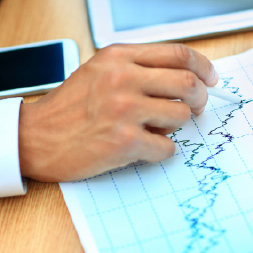 Description
Taxation is the means by which a government claims money from the general population for the purpose of running the country. Taxes can be complicated, so this course will give you a clear overview of taxation as well as guide you through about investment and treasury bonds. You will then learn about Credit Default Swaps(CDS) which are contracts that allows investors to "swap" or offset their credit risk with that of another investor. The course will also cover the important Rule of 72 for Compound Interest.
Next, you will cover the topic of mortgage loans whereby a property or real estate is used as collateral against the loan. You will then learn about Annual Percentage Rate(APR) - which explains the cost of borrowing - and credit cards. The course will then go through a Roth IRA, which is a special retirement account that you fund with post-tax income. Finally, you will learn about a 401(K) and treasury bonds, which are a marketable, fixed-interest U.S. government debt security with a maturity of more than 10 years.
This free online taxation and investment course is designed to make complicated subjects simple and easy to understand. The course will be of great interest to anyone who wants to better understand their own taxes and investments, and to people who are hoping to start career as financial and business professionals. These are skills and knowledge sets that can last a lifetime, and lead to a much better bank balance before long. So check out the course, and keep growing today!
Start Course Now
h