Introduction to Instructional Systems Design
Learn how to design and develop highly effective instructional materials for courses with this course.
Publisher:

Marina Arshavskiy
This free online Instructional Systems Design course will teach you about the important aspects of learning theories and learning objectives and teach you how they influence the design process. You will look into the role of memory, needs analysis, and design models such as ADDIE (Analysis, Design, Development, Implementation, and Evaluation). You will also study Robert Gagne's Nine Events of Instruction, and more.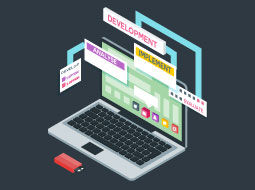 Duration

3-4 Hours

Accreditation

CPD
Description
This course will first introduce you to the ADDIE model used in instructional design. ADDIE is the process that most instructional designers and training developers typically use and stands for analyze, design, develop, implement, and evaluate. You will study its objective and look at a real-life example where you will see that it is a simple and effective instructional design methodology that you can easily apply yourself. You will also see that this model could be contextualised to be used in many different learning methods.

You will then study the different ISD models and look into the key benefits of using them when designing courses. These include focusing efforts, getting quick results, and ensuring the effectiveness of the training. You will also learn that using the ISD model helps professionals lower development costs. You will study the different learning theories, the benefits of working with subject matter experts, Gagne's Nine Events of Instruction, the role of memory, and more.

Instructional Systems Design is the process of designing and developing instructional courses or materials that bring greater efficiency and effectiveness in helping learners acquire knowledge or skills. Upon the completion of this course, you will gain a better understanding of the use of instructional models such as ADDIE and learn how to measure and evaluate instructional materials. Check out this course and learn more about important aspects of instructional systems design today.
Start Course Now