Introduction to Excel for Mac
Learn about the basics of Excel and the differences between Excel for Mac and Windows in this free online course
Publisher:

SimonSezIT
This free online course on Microsoft Excel for Mac will come in handy for beginners who have just begin their journey into the world of Excel. The course is suitable for you if you are a Mac 2019 and Microsoft 365 users. By the end of this course, you will become better familiar with the differences between Excel for Mac and Excel for windows. Start this course today and get access to great amazing content on Microsoft Excel for Mac.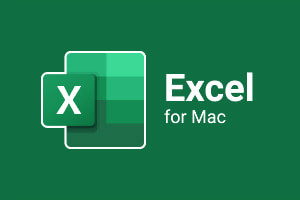 Duration

Hours

Accreditation

CPD
Description
This free online course on Introduction to Excel for Mac takes you from zero knowledge to a confident spreadsheet user. The course begins by explaining the use of Excel as a spreadsheet, and how to create amazing spreadsheet stuffs Excel. You will learn about the methods that can be used to overcome the challenges associated with migrating from PC to Mac. You will also learn about how to differentiate between PC and Mac versions of Excel. 

The course then describes how to enter texts and numbers into the Excel worksheet. You will be introduced to several different ways of adding content into cells in an Excel worksheet and how to create basic formulas in Excel worksheet. The course explains the concept of absolute and relative referencing and how to determine the suitable type of referencing format to be used in an Excel worksheet. 

The course the available features and their corresponding commands on Excel for Mac. You will learn how to share files in Excels. You will be introduced to the Freeze Pane feature in Excel and how it helps improve efficiency. You will learn about the arrangement of windows options available in Excel. The course also explains how headers and footers are used to give important information about the spreadsheet. Start this course today and explore the amazing options available in Excel for Mac. 
Start Course Now