Introduction to English Grammar - Vocabulary, Pronunciation and Listening
Enhance your English language vocabulary, pronunciation, and listening skills with this online course.
Language
Free Course
This free online English Grammar course introduces you to some useful vocabulary, and a range of pronunciation and listening techniques. In this course you will learn about a variety of colloquial expressions and compare informal and formal uses of greetings, introductions, offers, expressions of gratitude, and apologies. You will also learn how to recognise the differences between their usage how to decipher what exactly they mean.
Take this certificate on your own.
Start now and learn at your own pace.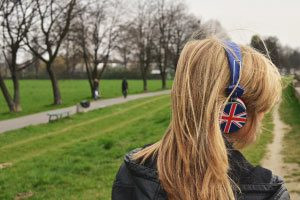 Description
This course begins by teaching you how to make basic greetings and introduce yourself the formal and informal way. You will learn how to say goodbye, make offers and requests, offer gratitude and apologies, and welcome visitors. You will learn the different uses of the verb "to get" such as to receive something, to indicate change, and to bring / to buy /to find. You will also study the uses of the verb "to have".

You will then practice your English listening skills. Native speakers are sometimes hard to understand. With this course, you will study the vowels and diphthongs in English, speech patterns, contracted verbs and negatives, and phonetic words. You will also learn that native speakers shorten and link sounds and use different stresses on keywords in a sentence. You will also look into common pronunciation trap with words of the same spelling and same sound.

Many non-native English speakers find that there is quite a difference from the basic informal conversational English to the more formal business-like English. The colloquial expressions used by native English speakers can also be quite confusing for them. With this course, you will be able to practice your listening as well as speaking skills to sound more native-like. Sign up for this course and level up in your spoken and listening English skills.
Start Course Now
h