Introduction to Embedded Systems
Learn about the properties of embedded systems and their modern-day significance in this free online course.
Publisher:

NPTEL
This free online course introduces you to the design and applications of embedded systems. You will learn how they work, the processes involved in constructing them and the various ways they can be utilised. Upon successfully completing this course, you will come to understand what is involved in designing, manufacturing, and managing the various kinds of Embedded Systems and the career opportunities associated with this field of study.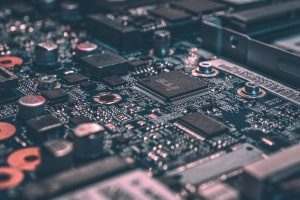 Duration

5-6 Hours

Accreditation

CPD
Description
Embedded Computer Systems are tiny integrated circuits embedded deep inside gadgets that surround us. This course aims to give you a detailed explanation of the functionalities of these embedded systems using the building block approach. You will learn about demystifying terminology and the significant differences between embedded computers and general-purpose computing devices. You will also discover how to visualise embedded systems in a six-box model that has been developed over time. One of the popular applications of embedded systems is the development of microcontrollers. These are complete computers on a single chip. They have great diversity in terms of size and duration of the performance. You will study the many variants of these tiny computers, their classes, and how to choose the most suitable microcontroller for different applications.
Next, the course will introduce you to the microcontroller ecosystem required for these devices' proper functioning to create a successful embedded system. You will also learn how to select a suitable embedded controller according to the packaging as the packaging availability affects the application's physical space. Then, the sources and the rest subsystem classification and the microcontroller ecosystem's download program capability will be highlighted. After that, you will learn about the power supply building block, which is considered one of the six-block representation and an ecosystem element for embedded systems. It will be presented from a comprehensive point of view regarding the requirements of the underlying subsystems.
At the end of this course, you can expect to visualise the design and implementation of an embedded system from start to finish. Learning about embedded systems will give you the skills to design, manufacture and manage these products for personal and commercial uses. Anyone who has some computer architecture background and any other related disciplines will find this course very beneficial and exciting to study. Do not hesitate. Start this course today and become an expert in embedded systems!
Start Course Now