Introduction to Community Psychology
Learn about community psychology, and how it views social problems as been part of unequal distribution of resources.
Publisher:

BCcampus OpenEd
This free online psychology course will teach you how community psychologists view social problems as the result of the unequal distribution of resources that cause poverty, homelessness, unemployment, and crime. You will also study the history of community psychology and compare international community psychology studies to domestic community psychology, look into how community psychologists do research, and much more!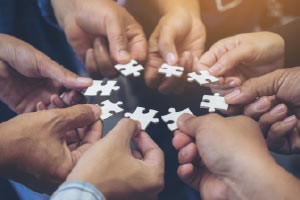 Duration

1.5-3 Hours

Accreditation

CPD
Description
In this free online course you will learn that Community Psychology is a branch of psychology that studies the individual's contexts within communities and wider society, and the relationships that are involved. This introductory course will help you understand the work of community psychologists and the context for their work.
The course starts by introducing you to community psychology and how it differs from the traditional medical treatment model in mental health. The role of prevention and having a social justice orientation are discussed and explained after which you will learn about the ecological models and key principles of community psychology. Next, you will learn about the historical context that lead to the creating of community psychology and the decades that followed and how it evolved over those decades.
You will then learn about who community psychologists are, their core values, and the difference between community psychology practice and academic work. You will learn about non-traditional ways to become qualified as a community psychologist, and about the various different work settings and how to gain employment as a community psychologist.
Lastly, you will learn about community psychologists working internationally, about the types of international work, and the importance of understanding culture and context for international work. You will learn about the challenges of working internationally and the skills you can gain from working internationally. This free course will be of great interest to anyone studying psychology, community leaders and organizers, who want to help people and their community.
Start Course Now