Introducing the Five Archetypes of Organizational Culture
Learn more about the five archetypes of organizational culture and three building blocks of organizational culture.
Business
Free Course
This free online organisational culture course features Andy Freire, co-founder and CEO of Axialent. In this courses he discusses the five archetypes of culture within an organisation, and the importance of developing and supporting the right culture in any business or organization. This course will also teach you about the key values of each of the five archetypes of organizational culture, and a whole lot more.
Take this certificate on your own.
Start now and learn at your own pace.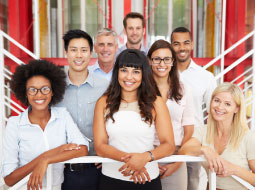 Description
This course begins by discussing the five archetypes of organizational culture which include customer-focused culture, one-team culture, innovation culture, achievement culture, and people-first culture. You will learn that what you do in your organization defines your culture and as a manager, you'd want to create one that can survive and thrive without you. You will also look into the three building blocks of organizational culture which are behavior, symbols, and processes.

You will then learn how to build five cultures in one organization. Andy will explain that it's not possible to implement all five at the same time but any business leader or manager can start by outlining how important organizational culture is for both their business and employees and build the five archetypes one by one. You will learn that in effecting culture change, you have to first identify the weakest link, and then build towards that.

In today's difficult economic times, businesses and organizations are busy trying to just carve a niche for themselves in the marketplace. Many business leaders and managers lack the time, finance, or motivation to consider developing and maintaining a workplace culture. With this course, you will learn to develop and grow a workplace culture that will benefit both your employees and customers so make sure to check it out and make your business grow.
Start Course Now
h