Government Economic Policy
Gain a better understanding of budgetary policies by using flow charts to illustrate processes, with this course.
Publisher:

XSIQ
This free online Economics course will teach you about the role that government policies play in shaping economic outcomes. The course will introduce you to to budgetary policy, resource allocation, and the distribution of wealth, as well as teach you about microeconomic policies, guide you through different types of markets, and show you when and why a government might intervene in a market and how intervention occurs.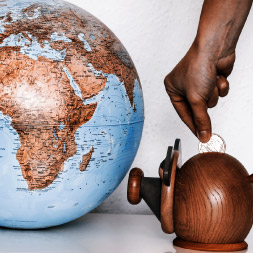 Duration

1.5-3 Hours

Accreditation

CPD
Description
This course begins by discussing budgetary policy, resource allocation, distribution of income and wealth, and external stability. A major priority of budgetary policy is the achievement of domestic economic stability also known as internal stability. With this course, you will learn that the best way to examine the impact of budgetary policy is to first divide the budget result into the structural and the cyclical components. You will also learn that the structural component gives the best indicator of the fiscal stance of the budget.

You will then look into microeconomic policies and cover microeconomic strengths and weaknesses, resource allocation, distribution of income and wealth, external stability, and domestic economic stability. You will learn that the microeconomic policy involves a range of policies designed to affect parts of the economy, not the whole economy. This course will also teach you that it has a supply-side impact on the economy, concerned with improving the responsiveness of production to demand changes.

Upon the completion of this course, you will understand the budgetary policy with the use of flow charts to easily illustrate each process. You will know the meaning of the microeconomic policy and its strengths and weaknesses as well as how it affects parts of the economy including domestic economic stability, income, wealth, resource allocation and external stability. You will also learn the reasons for government intervention so make sure to check this course out and learn more about this subject now!
Start Course Now
h