Fundamentals of Economics
Improve your understanding of economic principles in wealth, employment, economic growth, exchange rates, and more.
Publisher:

XSIQ
This free online Economics course will give you a comprehensive, no-nonsense guide to the fundamentals of economics. You will learn about the production, distribution, and consumption of goods and services, and study economic growth, activity, employment, and cost and demand inflation. This course will also teach you about price stability, different markets, the distribution of wealth, and the distribution of income.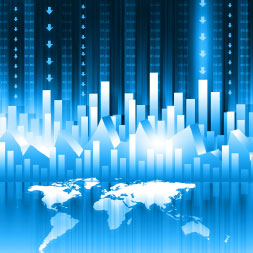 Duration

1.5-3 Hours

Accreditation

CPD
Description
This course begins by discussing relative scarcity, efficiency and welfare, cost of choice, and economic system. You will learn that human wants for goods and services can never be fully satisfied because the resources, also known as the factors of production or inputs in the production process, are limited. With this course, you will learn that wants are the material desires of individuals and groups of people that stimulate economic activity as producers try to satisfy them.

You will then study economics and employment and look into the causes, types and effects of unemployment. This course will also discuss the demand curve, the supply chain, and market equilibrium. You will learn that market equilibrium occurs where the quantity demanded of a product equals the quantity supplied and there is neither a shortage nor a surplus of the product. You will also study the Lorenz curve, the Gini coefficient, the poverty line, the distribution of income and wealth, and a whole lot more!

Learn the principles involved in economics with this online course. Upon completion, you will understand the inter-related studies of economics such as microeconomics and macroeconomics. You will also be aware of the characteristics of wants and resources, as well as gain a good knowledge of economic activity through investment, government, exports, income, consumers, budgetary action, exchange rates and many other activities. Take this course today and learn more about the fundamentals of economics now!
Start Course Now